editor
Fri, 10/22/2021 - 13:40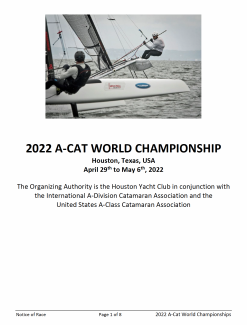 editor
Mon, 10/18/2021 - 19:03
Cercle de la Voile de Bordeaux Carcan, Maubuisson, is the popular venue to the French Nationals this weekend. To date, some 50+ boats have entered. France is a Classic Division dominant fleet, so their turnout is expected to be large, probably some 85% of the fleet. Amongst them are several foreign sailors. These include sailors from NED, SUI, GER, ESP, BEL, SWE (ITA really...), and even GBR sends a couple too.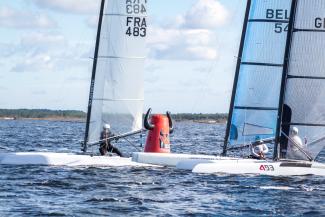 editor
Thu, 10/07/2021 - 19:05
After a careful review, the IACA Committee agrees to the USACA and HYC proposal and is happy to confirm the A-Cat Worlds 2022 to the Houston Yacht Club. Please see the letter from Commodore Fontenot and the attached presentation of the USACA bid. The Notice of Race will follow within a few days.
The IACA Committee wish to thank the organizing team and the Houston Yacht Club for their efforts to host an attractive event !
A letter from Farley Fontenot, Commodore Houston Yacht Club