editor
Tue, 11/16/2021 - 10:18
The article below was written, unsolicited, by Dr Ian Ward, the man who started with Foiling Moth long ago. Its purpose is to stimulate the future development of the A-Class Catamarans. The IACA Committee will not initiate any change of the class rules based on this document. If one or more National Association(s) would like to do so, then please follow the IACA Constitution and Class Rules. We can of course assist with the process. - The IACA Committee.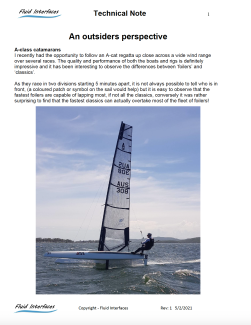 editor
Tue, 11/09/2021 - 15:00
The new website for the World Championships is now live at https://www.aclassworlds.com
It contains all the info you need about the event, and you can register for the Worlds and the Admiral's Cup warm up event too.
Be there!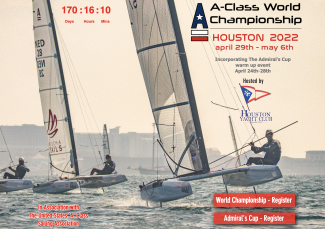 editor
Sat, 10/30/2021 - 22:06
Our 2022 Worlds Logistics Coordinator, Richard Stevens, richardstevens@hecny.com has developed a guide for those considering shipping a container to the US. After shipping boats to several regattas, I can attest how important it is to follow the paperwork guidelines. For those of you that ship boats frequently most of these recommendations are well known. There are a few simple items that can help smooth the process. Try not to use wood for the bracing. Sweep the container clean and clean all the boats and equipment.