editor
Sun, 05/15/2022 - 16:18
International A-Division Catamaran Association
World General Meeting
Houston Yacht Club, 29th April 2022
editor
Sun, 05/08/2022 - 01:06
There was a Gurd 'Ole Texas shootout on the bay today, as the Beacon Group A-Class Catamaran Worlds drew to it's finale!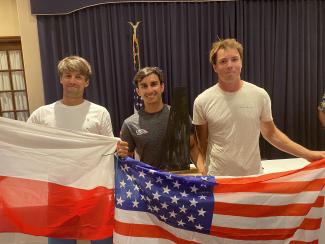 editor
Thu, 05/05/2022 - 15:50
We knew that today was going to be hard going. Only the Classic fleet raced today in Houston at the Beacon Group 2022 A-Class Cat Worlds, and the planned 3 races were curtailed to 2. The building sea state started to become potentially boat breaking and the winds were building to 18+kts, so Billy Richnow decided discretion was the best policy so people would live to sail another day.